Calgary Commercial Real Estate
RE/MAX Real Estate (Central) Commercial Practitioners adeptly represent all aspects of commercial investments, for both acquisitions and dispositions. They work with not only large investment groups and REITS, but also small or intermediate-level investment professionals. As members of a global real estate network with comprehensive investment and business asset resources, RE/MAX Commercial Practitioners offer professional market knowledge on local Calgary area market data, financing and investment strategies.
Calgary Commercial Real Estate Careers
RE/MAX Real Estate (Central) would like you to Join Our Team and Consider a career in commercial real estate without corporate interference - or limits on your potential. Imagine your future with a well-known, global network that helps you run your business your way. RE/MAX Commercial is that network.
RE/MAX Real Estate (Central)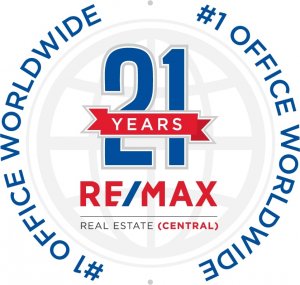 RE/MAX Real Estate (Central) specializing in helping clients in Calgary meet their real estate goals. Passionate, driven individuals dedicated to creating an excellent service experience for every client, RE/MAX Real Estate (Central) should be seriously considered when it comes to buying or selling your property.
Buying or selling a home is likely the largest and most important transaction you'll ever make. That's why so many trust
RE/MAX Real Estate Agents
. By providing the best training, administrative and marketing support, brokers and agents are free to focus on what they do best.